Um... *hugs* Hi?
Look, a rainbow. It's pretty.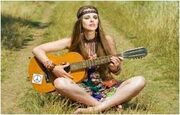 Random Potato Wiki!
Hello! My name is Emmy. I am one of the Admin for the Random Potato Wiki! This was started by GoldenMoonlight1206. This wiki shows the love for potatoes. The kind community of sharing their love for food, but also things like coding, cute pictures, and chatting. Do you have a particular way you like to cook your potato? Or are you Random, and like to not just eat potatoes but share your love for them with a community. Please join this wiki if you are interested! Thanks so much! Have a wonderful day! Click here to join now/read more about this wiki. If you have any questions, please contact any of the admins below!
Sincerely, Emmy
Admins/Mods
Edit
GoldenMoonlight1206 (Founder, Inactive)
Keeper2310 (Inactive, secondary main founder)

Give Kudos to this message
You've given this message Kudos!
See who gave Kudos to this message
Community content is available under
CC-BY-SA
unless otherwise noted.