Hey there Divergent fans!
Are YOU as excited for the Divergent (film) release on Friday as we are?? We decided it would be fun to create a premiere party menu so you can eat a few treats before going to see the movie. (Spoiler: I had the chance to see an early premiere of Divergent...and it is seriously AMAZING.)
To start, we will eat a simple, practical Rye Yeast Bread. We will offer all of the leftovers to those in need. Please eat your bread in silence, while you reflect on the world and what you can do to change it.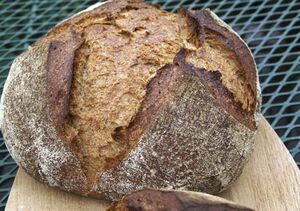 Our side dish will be an Apple Spinach Salad with Nuts and Dates, which is made with all organic and farm fresh ingredients (from your own garden, if possible). Make this salad with your family and friends in peace and happiness.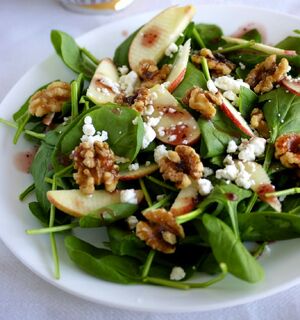 "You've never had a hamburger before?" -Christina. There is simply nothing better than an All-American Beef Burger, we're just trying to be honest. Serve it on a fluffy bun and be honest about what toppings you want- don't hold back! (Seriously- if you want bacon, SAY YOU WANT SOME BACON!)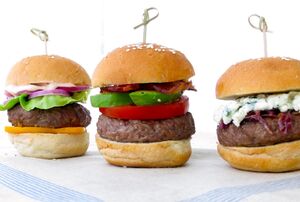 Dig right into a homemade Chocolate Layer Cake- use your hands if need be and don't be afraid to fight for seconds.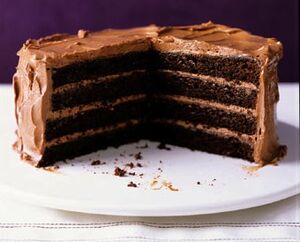 Please use exact proportions when preparing the drink, which is a Fizzy Pomegranate Water. This drink is a very smart choice with this menu because the pomegranate is refreshing and hydrating, which you will need after eating burgers and cake.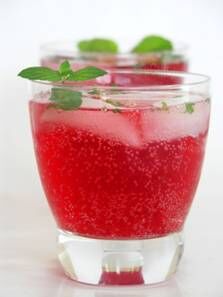 Community content is available under
CC-BY-SA
unless otherwise noted.